When you send a gift, it is a direct reflection of you
At 1300 HAMPERS™, our passion lies within creating truly personalised gifts that burst with character, ensuring that your gift reflects positively upon you. With our eclectic selection of elegant gift boxes, you will be spoiled for choice. From luxe hampers brimming with gourmet delicacies to our adorable baby hampers, we cater to all budgets and personalities. However, there is nothing worse than spending your hard earned money on a present that arrives late, or a present that is delivered in less than pristine condition.
Our Quality Guarantee
With this in mind, we have designed our Quality Guarantee. At 1300 HAMPERS™ we have a commitment to exceptional customer service, and this commitment shines through in all areas of the business. From initially organising your gift to delivering it to the door of your lucky recipient, we guarantee that your hamper will be personally handled, presented as pictured, and delivered efficiently.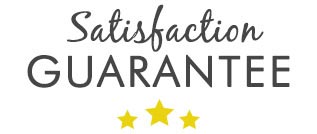 Assisting in any way we can
If you are not satisfied with a product that we have delivered on your behalf, we endeavour to transform your unhappy experience into a desired outcome. We are available six days a week (Monday to Saturday) and strive to resolve the issue as soon as possible. Please contact us within five days of receiving the hamper by either phoning us (1300 426 737) or emailing us at customerservice@1300hampers.com.au. If you are not satisfied with the product, a photo of the hamper helps us greatly to determine the best way to resolve your issue. Circumstances differ, but we will usually provide a credit, refund, or redelivery upon receiving a picture of the product. Our customer service centre is staffed with a knowledgeable and friendly team of customer service consultants who wish to help in any way possible.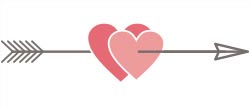 Welcoming your feedback
If you have any feedback about your 1300 HAMPERS™ experience, we would love to hear it. We are constantly looking for ways to evolve the business, keeping our customers happy and our methods modern. Please don't hesitate to email us directly at customerservice@1300hampers.com.au or call us on 1300 426 737. As always, we endeavour to provide a positive and happy experience for each and every customer, and with our array of enticing products and the exemplary service to match, we can assure this result.